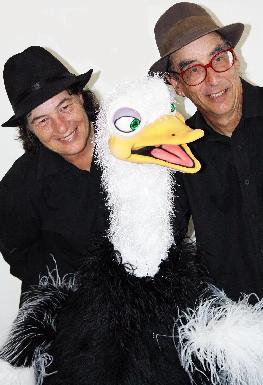 Comedy With Puppets

If you're looking for that "Wow" factor at your next event, look no further than Tall Poppies, the colourful and entertaining puppets of Sally Terrey and Steve London.

This talented and skilled duo has entertained with their puppets around Australia, in Austria, China, Germany, New Zealand, Poland, Spain and Switzerland.

Tall Poppies' Roving Riot Of Entertainment is visual and interactive, and presents a surreal ambience, laughter and fun for all ages and cultures.

They introduce bystanders to their phantasmagorical world, using a combination of puppetry, mime, magic, comedy, juggling, street theatre and ventriloquism.

Tall Poppies deliver entertainment to festivals, agricultural shows, family and corporate events - In fact, anywhere where people need entertaining! They have numerous different puppets suitable for theme events - garden Festivals, Food and Wine Festivals, Cultural Festivals, Movie Festivals and Arts Festivals. And, if you have something specific in mind, don't hesitate to ask what options are possible.



Tall Poppies will rove your event, and over a call, will perform with three or four of their different characters. They will be seen all over your event and add value, variety, maximum entertainment, laughter unlimited and... the Wow factor!